Hello! Nice to see you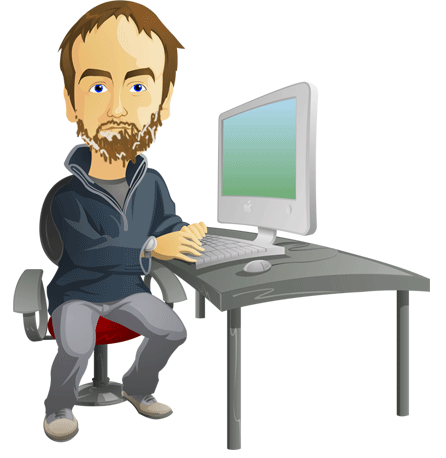 Welcome to my piece of the Internet. I'm Kit Barker and I've been developing cool things for the Internet since 2001.
Yes, that's me on the right there. The caricature was done before I had a beard, so I've added one myself. As you can see – graphic design isn't my core strength! However, should you need to get that unusable, paper-based process turned into a gorgeous web app; or want to create an awesome, fully fledged health and safety system; or even create the next web-based-take-the-world-by-storm application, then I'm your man!
This is not a brochure site as such, as much of what I do is locked up behind firewalls and for private use only. My aim for this site is to give you flavour of who I am and what I can do.
If anything in this site grabs your attention, please do get in touch.